Kaunas Mixed Choir SALUTO
SALUTO members are representatives of all ages and professions, lovers of choral art, united by their love of singing, fueled by a youthful passion, led by leader Ramutė Štreimikytė, purposefully developing their biography, spreading the sincerity, warmth and love of music in the ensemble.
"Saluto!" - says the choir SALUTO, which has been operating since the autumn of 2007, openly and youthfully.
"Saluto" - it is a joyful hand gesture greeting and saying goodbye, sending the best wishes to those around you.
"Saluto" - an expression of respect for the song, its creator and listener.
"Saluto" - a never-ending celebration created by being with a song, being together, being for others - listening to our songs.
The founder and leader of the choir is Ramutė Štreimikytė. 2007 she founded the mixed choir SALUTO, with which she prepares thematic programs, gives a lot of concerts in Lithuania
and beyond. The choir has won several international competitions.
The choir sings over 30 singers. The ensemble performs works by Lithuanian and foreign composers of various eras, styles and genres, which are usually united by the themes of selected programs. The organizational and entertainment activities of the choir are created and carried out by the members of the choir themselves.
If you want to hear the voices of the choir SALUTO, we invite you to listen to our singing.
The choir SALUTO is open to music of various styles and genres. For those who are interested, you can get acquainted with the full choir repertoire.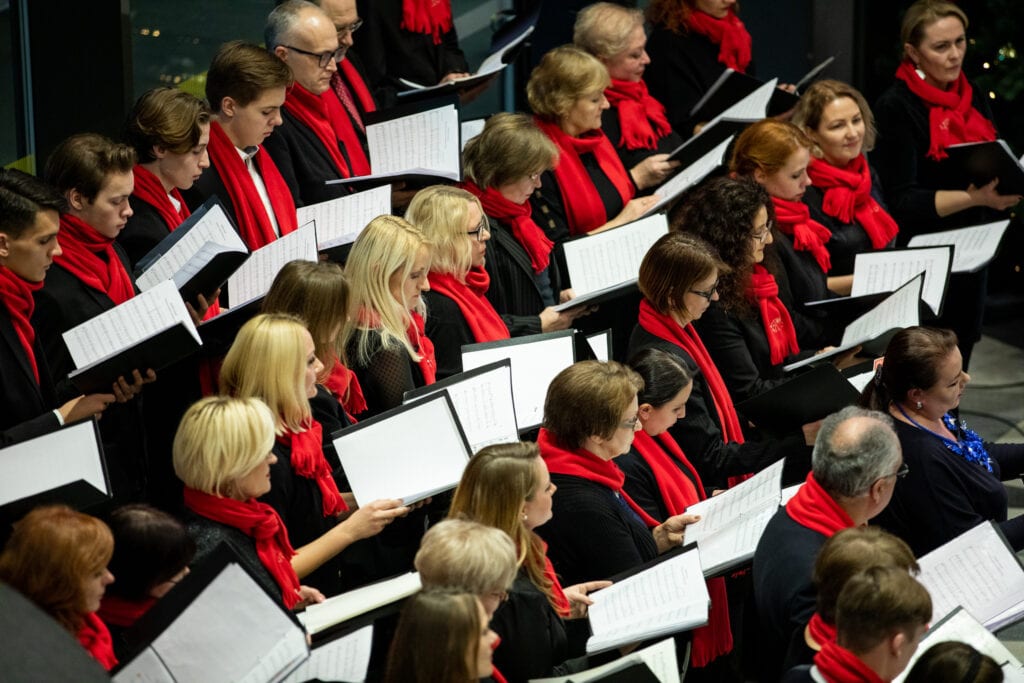 During the whole period of activity, the choir SALUTO sang over 300 works, prepared sixteen concert programs in Lithuania and Europe. The choir is also a winner of several international choir competitions.
Salutians give a lot of concerts, organizing about ten concerts every year, collaborating with various art groups, participating in competitions and festivals in Lithuania and abroad. He has given concerts in France (2008), Germany (2009), Russia (2010, 2014), the Czech Republic (2011), Spain (2012), Austria (2013), England (2015), Bulgaria (2018), and Norway (2019).